Walk always
Your Wedding day is special and emotional. Sometimes the people we would most like to share it with are no longer here. It is traditional for a Brides father to walk her down the aisle and his absence will be especially poignant. A photo memory charm to tie around your bouquet may help to keep fond memories of your dad with you. This charm can be personalised with your wedding date
Dad
Walk with me
Today and always
**date**
I will send instructions with a template and glue dots to help you resize and fit your own photo to the lacy edged antiqued silver frame. The frame will take a photo size 25mm x 19mm. It is an open frame design without a cover - giving a pretty portrait painting effect. The charm also includes a beautiful lamp work guardian angel and heart charm inscribed with Dad and detailed with a single white rhinestone. Simply tie this charm around your flowers with the 75cm of satin ribbon which I will send in your chosen colour. Price includes free first class UK delivery which you need to select at the checkout. Airmail to Eire is available for £2.50 per order and takes about a week to arrive. Airmail to the rest of the world is £3.70. The delivery estimate to the USA is about 2 weeks.
Please add a note of the date required when you place your order. The date will be shown as digits separated by dots. You can choose to display the year in 2 or 4 digits - 25.12.18 or 25.12.2018. I will use the version you use when placing the order. Thank you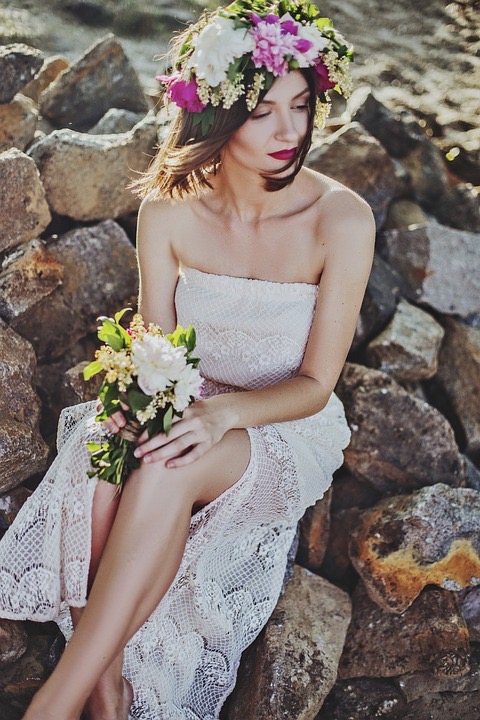 Choose a beautiful Bridal Bouquet Charm for your Wedding Day. All charms are hand made to order and available on a variety of Ribbon colours. Some designs can be personalised with a name of your choice. The perfect gift or Treasured Keepsake for a special day.